Services
Speak and write in 110 languages

Our translators, court interpreters and other language experts can quickly and efficiently resolve your linguistic issues.
Order online
Contact sales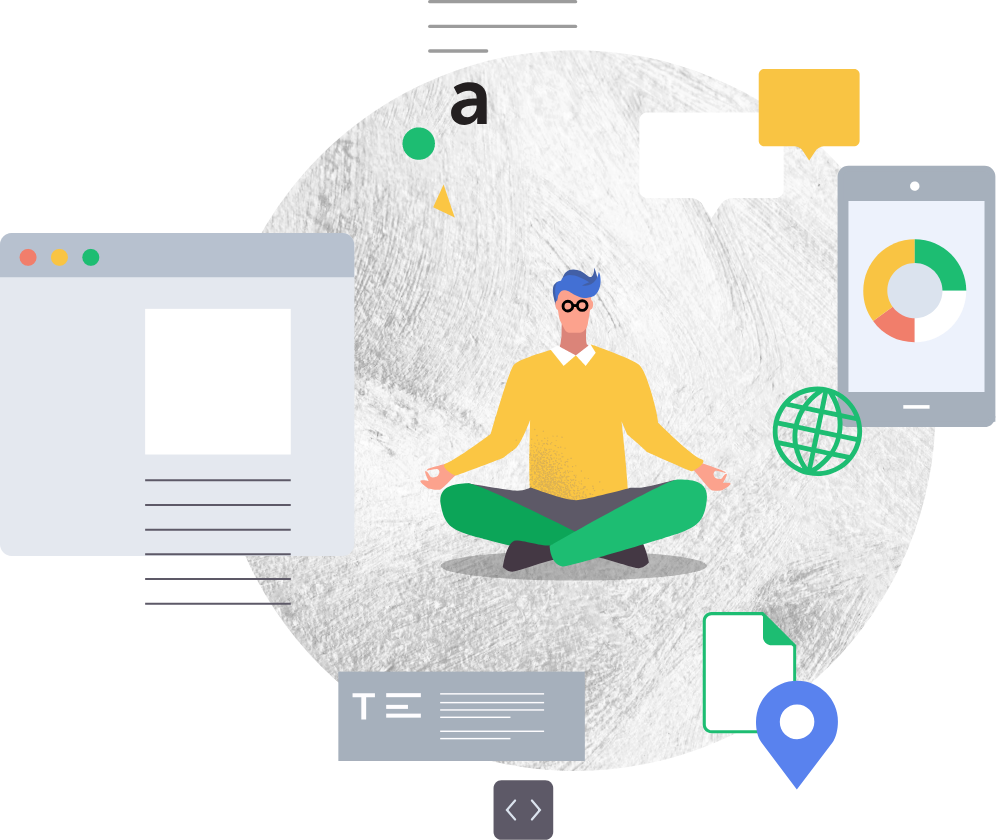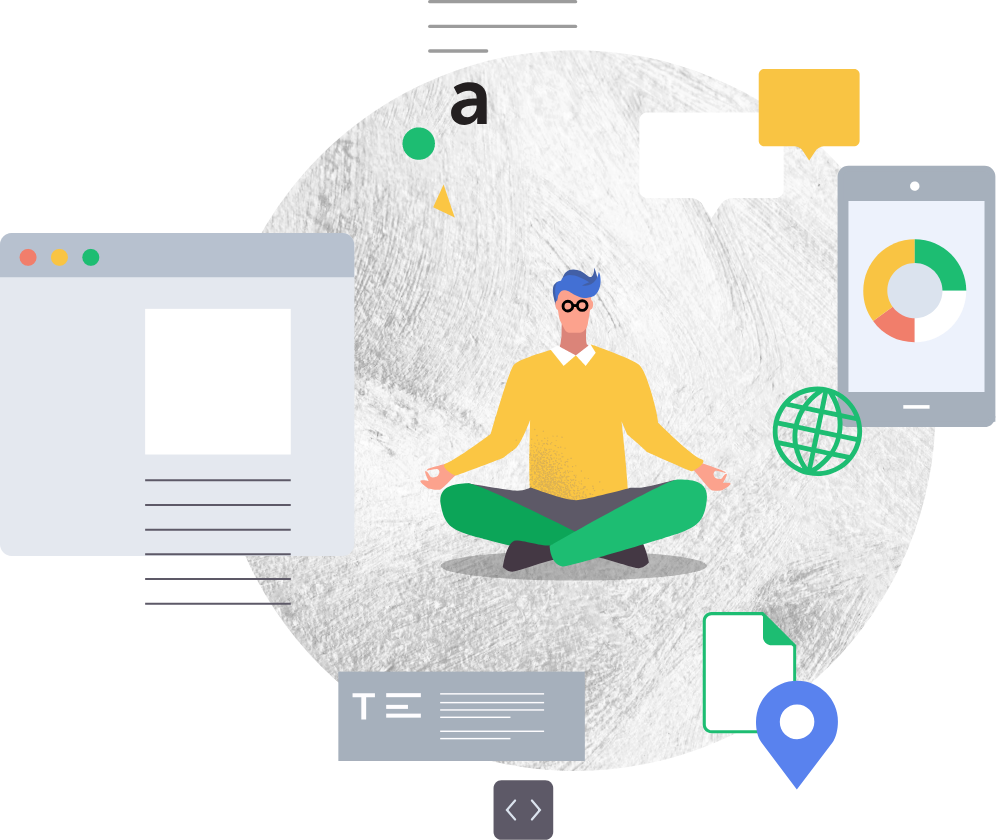 Not all translations are created equal.
This is why it is essential to know the context and the reason for the translation. Maybe you need a quick and basic translation of a document to understand what is going on? An official document translated and stamped by a court interpreter? Sometimes you need transcreation (creative adaptation, more than a mere translation) – or a professional translation in 3 stages, involving a native proofreader and a quality assurance reader.
We can do it all.
Send us the documents and reference materials, and let's talk.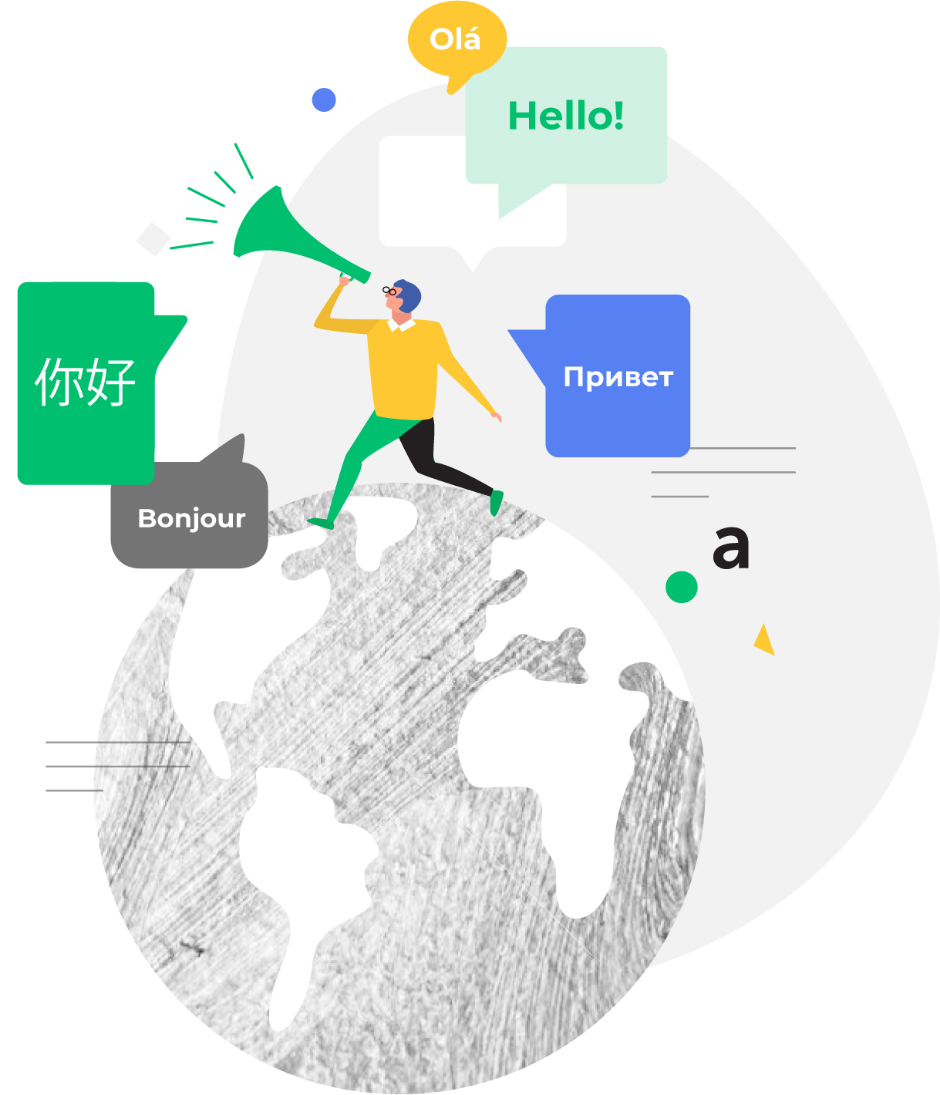 Talk to the world
Translation into English, Albanian or Arabic. In writing or with the help of our simultaneous and consecutive interpreters, Alkemist magically transforms words and texts into 110 languages.
Go global with confidence.
Order online
Contact sales
Basic
Translation
Basic Translation is just that: we translate everything as soon as we can, without proofreading or editing. This is ideal when you need to understand the text as quickly as possible.
Professional
Translation
Professional Translation is done in three stages: first, translation is done by a specialized translator. After that, proofreading is done by a native speaker of the target language and finally, another reader is there for quality assurance. This works best for publications and specialized documents where accuracy is of crucial importance.
Creative
Translation
Transcreation is the adaption of text in the target language. It is more than a translation, as it involves rewriting the text in another language in line with the target audience and culture. This is ideal for marketing campaigns and website localisation.
Certified
Translation
Certified Translations are performed by sworn interpreters and used for certificates, diplomas and other official documents that need to be translated and stamped by a court interpreter.
Trusted by many



















Testimonials

We are very pleased with our cooperation with the "Alkemist" company, especially with the quality of translation and particularly with the coherence of long texts (brochures) and the fact that each translation is subject to proofreading. We would especially emphasise their great professionalism in their relations with clients, as well as the speed they render services, which is certainly a very important factor in the business environment today.Highly professional.

The Alkemist Translation Agency is distinguished by its responsiveness, reliability and quality services, with which we are very satisfied.

We hereby confirm that we were very satisfied with the services and the way the Alkemist Translation Company team works. In particular, we recommend them for their responsiveness, reliability, and professional approach, as well as excellent communication and cooperation.

We are very happy with the services you provided. Fast, responsive, on time. Well done!

Alkemist offers quick and professional translations on a high level you can depend upon.
They are adaptable and we know we can always rely upon them. We are pleased with their attention and are sure they will maintain the high quality of their services.

We are very satisfied with Alkemist, prevajalske storitve, d.o.o. services in regard to the quality of the translations, as well as the agreed deadlines set for performing the service.

Alkemist Translation Company has proved to be a partner delivering high-quality translations with great precision and always by the agreed deadline. They have established a terminology base for texts intended for internal use only, due to which the translations are terminologically appropriate and consistent, which we, as clients, highly appreciate. They have sufficient capacity to take on extensive and more complex translations, which we occasionally require in a very short space of time. As users, we welcomed the new Plunet file sharing system, which allows us to monitor the progress of the translation at any time. Finally, we would like to commend the friendly and responsive team of project managers.

We have been working with the Alkemist Translation Agency successfully for a number of years. Their main qualities are promptness, professionalism and quality work.
We have been using the services of Alkemist for several years. They are a one-stop shop, providing translations into any language, court certified translations, proofreading... They are fast and flexible, and deliver excellent translations. We are extremely pleased with their services and friendly communication.

It is a pleasure to work with Alkemist. They are always reliable, on time and pleasant to work with.

Alkemist is a responsive and reliable partner. The team of translators quickly mastered the automotive language. They always try to choose the translator who is most at home with the topic at hand.

Our company has often cooperated with the Alkemist Translation Agency and we have discovered time and time again that they offer good and quality services at a good price. They always maintain agreed upon deadlines, allowing the customer uninterrupted and worry-free business dealings with business parties and fulfilment of obligations to others. Thats exactly why we hope and wish that this cooperation continues in the future.

The briefest words of praise describing your work and your efficiency are: fast, precise, correct and accurate.

Professional in every sense!

The response time of the Alkemist company is extremely commendable and fast. The quality of their services is confirmed by the market for there is NEVER any reclamation.
What we like best about the Alkemist agency is that they offer a complete service, not only translation, but also text and graphic design. We especially value their innovative and self-initiating approach in carrying out projects or planning new ones.
In short, we found the answer to our requirements at the Alkemist Translation Agency: reliable, fast and quality services at competitive prices and a professional approach to customers.

The Alkemist Translation Company is distinguished by many advantages that form the foundation of quality service implementation: quick responsiveness, accuracy, in-depth familiarity with the specifics of individual activities and context-based understanding. All of the above is complemented by the friendliness of the entire team.
Basic
translation
takes place at an average speed of
2,000
words per working day.
Professional
translations
translations are a bit slower, due to the intricacies of the field, so the recommended speed is
1,500
words per working day.
TRANSCREATION
 
takes the longest, some
1,000
words per working day.
CERTIFIED
TRANSLATIONS
are produced at
1,500
words per working day.
Do you need a quick translation?
Translators are ready and waiting on the other side of the website, and it will only take you a minute to get them started!
Do you need a more complex service?
If your wishes are more demanding in terms of volume or content, contact us and we can discuss it.